Learn to Skate
Learn to Skate Sessions
To enroll in our classes, call

816-442-6129

, email our Learn to Skate Director,

Tatum Neustadt

,

or stop by the Community Rink to enroll!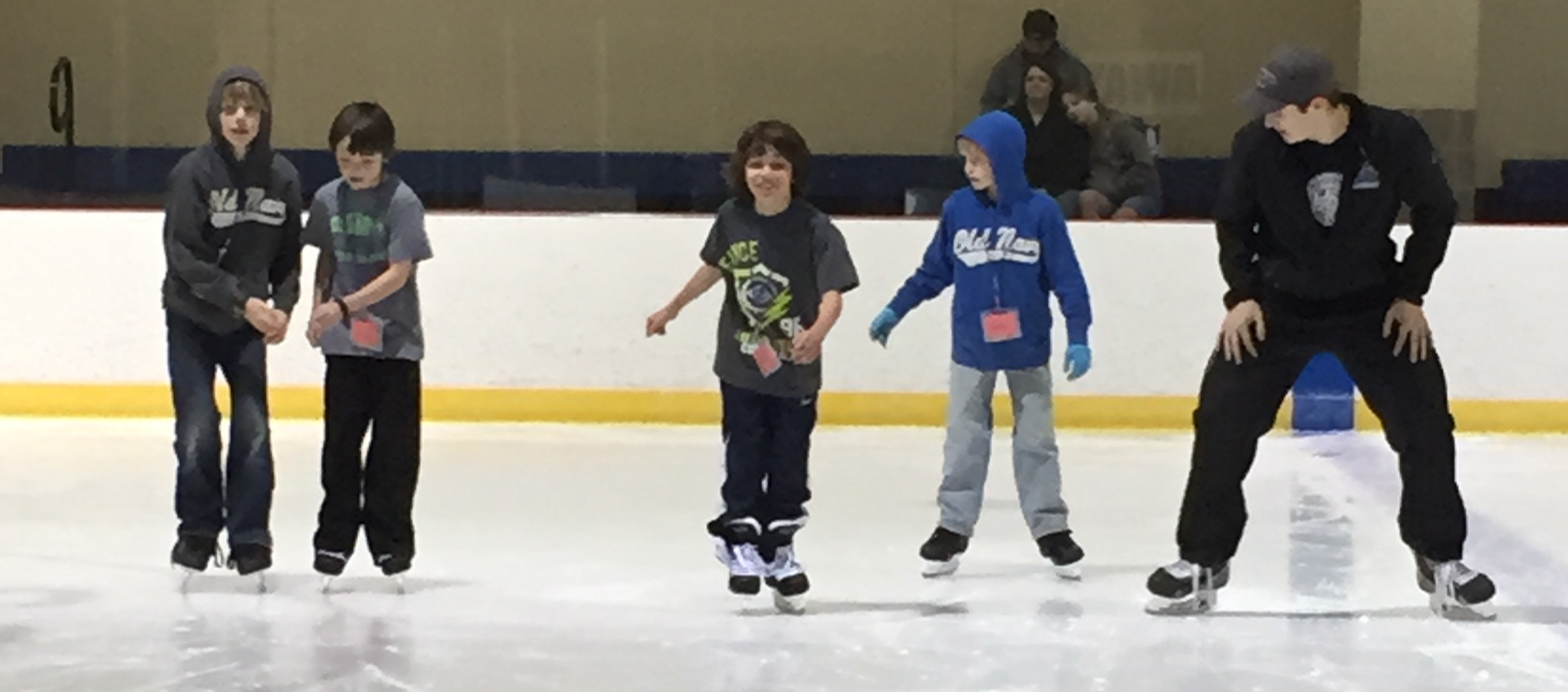 The Independence Skating Academy follows the Learn to Skate USA (LTS USA) curriculum, the leading learn to skate program in the United States endorsed by US Figure Skating, USA Hockey, US Speedskating, and the Special Olympics. Our mission is to provide a fun, safe, and educational environment for everyone learning to skate. Our professional staff of coaches, each with their own unique skating background, have the special skills and training to keep skaters enthusiastic from their first steps on the ice until they have reached their skating goals.
All participants in our Learn to Skate programs must purchase

Learn to Skate USA Membership

for Sports Accident Insurance, valid from July 1 – June 30 each year, prior to registering for classes. Membership is only $16. Those enrolled in multiple programs only need to pay the annual fee one time each year. Members of a charter US Figure Skating club, such as Heartland Figure Skating Club, hold insurance through their membership.
Current and Upcoming Sessions
We offer classes throughout the year in five or six week sessions for beginner, intermediate, and advanced levels, including hockey. Click the links for a brochure!
Upcoming Summer Camps
Click Here to Register Click Here to Register
Incentives
Early Bird Special: Register by specified date for each session and receive $5 off
Multiple Class Discount: 50% off each additional class
Immediate Family Discount: Second member - 20% off, third member - 30% off, etc.

​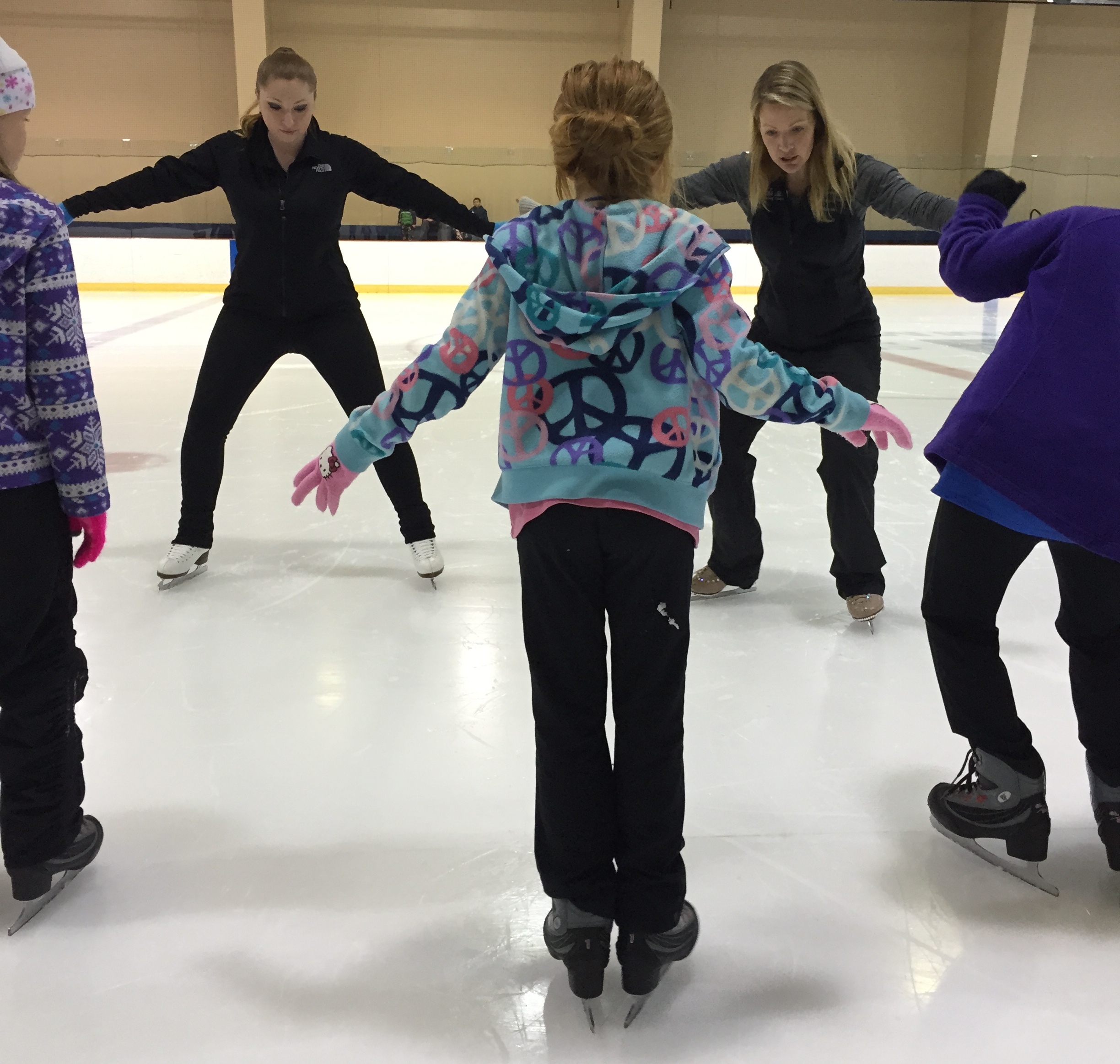 Class Details
All Learn to Skate Classes include 30 min of instruction each week and free skate rental on day of class! Snowplow, Adult, Basic, and Pre-Free Skate include unlimited public sessions for the duration of classes. Free Skate and Axel Classes include eight freestyle passes added to the skater's account. Learn to Skate is for all ages – from tots to adults! Helmets are recommended for the beginning levels. Remember to dress warmly with mittens, pants and layered garments.
Investment in our classes includes:
Thirty minute group lesson

Free skate rental on day of class

Unlimited public sessions over duration of classes (

Snowplow, Adult, Basic and Theater on Ice only)

Eight freestyle passes added to skater's account (Pre-Free Skate, Free Skate and Axel Class only)

Bonus practice ice during the opposite time block (contingent on ice space; priority given to classes)

An official U.S. Figure Skating Basic Skills membership card

A record book with stickers to track your progress through the lessons

US Figure Skating Basic Skills membership and year patches

A patch for the highest level completed during the session

General information about ice skating

Basic Skills Edition of SKATING magazine

Opportunity to compete and be in ice shows and competitions
New Times Starting April 17th
Tuesday Evenings

Saturday Mornings

Sunday Afternoons

6:30p


Snowplow Sam 1-4, Basic 1, Adult 1-6, Freeskate 1-6 (60min)

11:00a




Snowplow Sam 1-4, Basic 1, Adult 1-6, Freeskate 1-6

(60min)

1:15p




Snowplow Sam 1-4, Basic 1, Adult 1-6, Freeskate 1-6

(60min)

7:05p
Basic 2-6

11:35a




Basic 2-6

1:50p




Basic 2-6

Home

School Learn to Skate
Every third Thursday, we offer a Learn to Skate program tailored specifically for the Home School groups that meet during the school year. This 30-minute class covers the basics for beginning ice skaters who would like instruction to feel more confident on the ice. Youth Class (ages 7+) is offered 12:00-12:30pm and Tot Class (ages 3-6) is offered 12:30-1:00pm. Cost is just $12 per class and includes a 30 minute lesson, ice time from 1:00-3:00 pm and skate rental. Register at least 48 hours prior to class to reserve your spot. Email Tatum Neustadt or call 816-442-6129 or register online.Important skills covered include moving, gliding, stopping, and the proper way to fall and get up. Participants are encouraged to skate the rest of the Home School session to advance in their skills.