Learn to Skate
Learn to Skate Sessions
To enroll in our classes, call

816-442-6129

, email our Learn to Skate Director,

Tatum Neustadt

,

or stop by the Community Rink to enroll!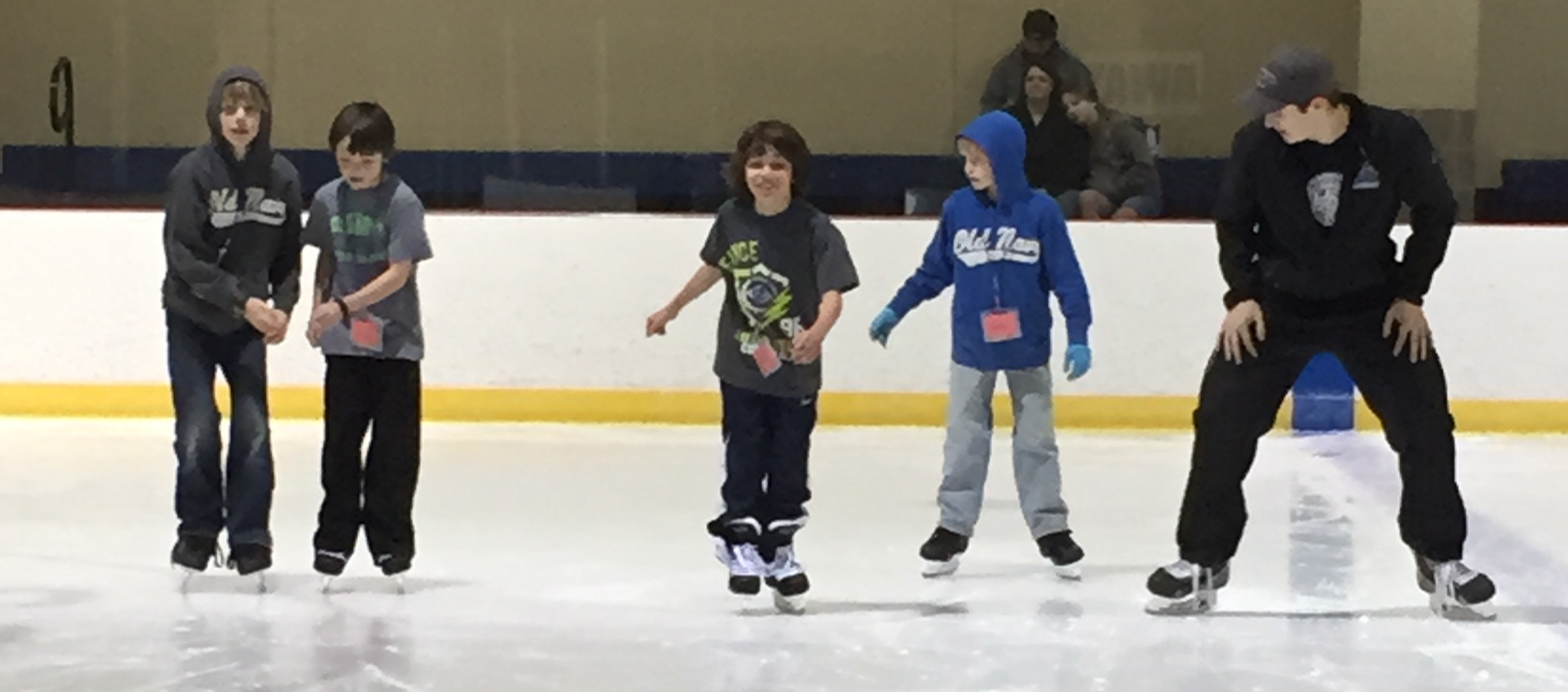 The Independence Skating Academy follows the Learn to Skate USA (LTS USA) curriculum, the leading learn to skate program in the United States endorsed by US Figure Skating, USA Hockey, US Speedskating, and the Special Olympics. Our mission is to provide a fun, safe, and educational environment for everyone learning to skate. Our professional staff of coaches, each with their own unique skating background, have the special skills and training to keep skaters enthusiastic from their first steps on the ice until they have reached their skating goals.
All participants in our Learn to Skate programs must purchase

Learn to Skate USA Membership

for Sports Accident Insurance, valid from July 1 – June 30 each year, prior to registering for classes. Membership is only $16. Those enrolled in multiple programs only need to pay the annual fee one time each year.
Class Incentives
Early Bird Special: Register by specified date for each session and receive $5 off
Multiple Class Discount: 50% off each additional class
Immediate Family Discount: Second member - 20% off, third member - 30% off, etc.​
Current and Upcoming Sessions
We offer classes throughout the year in six or seven week sessions for beginner, intermediate, and advanced levels, including hockey. Click the link below for a brochure!
Upcoming Learn to Skate Events
Free Learn to Skate Open House
Join us on Tuesday December 18th for a free learn to skate class during our open house! Class will run from 6:30pm-7:30pm. No experience necessary!
Click here for more information! To register please sign up online at least 48 hours prior to the class.
For questions, contact Learn to Skate Director, Tatum Neustadt.
Frozen on Ice Holiday Show!
Come see your favorite Disney movie Frozen come to life on the ice! Watch characters such as Elsa, Anna, and Olaf as they dance across the ice telling the story of Frozen in this fun skating adventure!
Visit the link below to purchase tickets!
https://www.heartlandfsc.org/theatre-on-ice
Holiday Learn to Skate Camps!
Register today to participate in our upcoming Learn to Skate Holiday Camps! We will be offering both a beginner camp as well as an advanced skills camp. Ages 3 to adult are welcome to join. No experience required.
Sign up here to reserve your spot! For more questions please contact Learn to Skate Director Tatum Neustadt.
Join us for Champ Camp on December 26-29 at 10:00am - 12:00pm! Skaters will be divided up into groups based off of skill level and will learn both fun and difficult elements such as jumps, spins, show tricks, ice dance, off ice training and much more!
Camps will be taught by two-time National Pairs Champion John Coughlin, Quadruple Master Rated Coach Grant Huang, Double Master Rated Coach Carrie Greene, Dixie Knudson, Gabby Horn, and Solveig Weinberg.
Click here to reserve your spot today! Space is limited! Contact learn to skate director Tatum Neustadt with any questions regarding registration.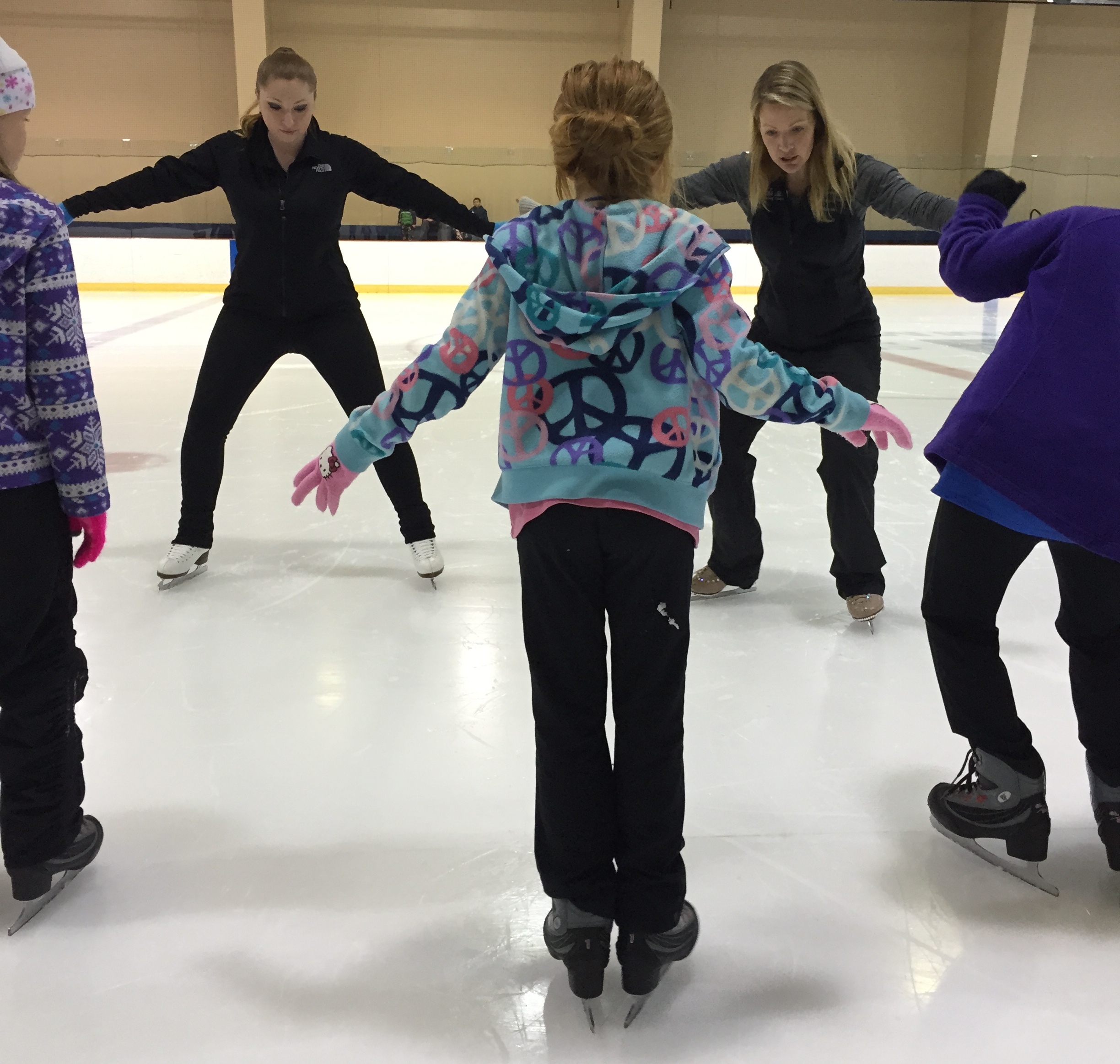 Learn to Skate Class Details
All Learn to Skate Classes include 30 min of instruction each week and free skate rental on day of class! Snowplow, Adult, and Basic include unlimited public sessions for the duration of classes. Freeskate and Axel Classes include eight freestyle passes added to the skater's account. Learn to Skate is for all ages – from tots to adults! Helmets are recommended for the beginning levels. Remember to dress warmly with mittens, pants and layered garments.
Investment in our classes includes:
Thirty minute group lesson

Free skate rental on day of class

Unlimited public sessions over duration of classes (

Snowplow, Adult, Basic and Theater on Ice only)

Eight freestyle passes added to skater's account (Pre-Free Skate, Free Skate and Axel Class only)

Bonus practice ice during the opposite time block (contingent on ice space; priority given to classes)

An official U.S. Figure Skating Basic Skills membership card

A record book with stickers to track your progress through the lessons

US Figure Skating Basic Skills membership and year patches

A patch for the highest level completed during the session

General information about ice skating

Basic Skills Edition of SKATING magazine

Opportunity to compete and be in ice shows and competitions
Tuesday Evenings

Saturday Mornings

6:30p


Snowplow Sam 1-4, Basic 1, Adult 1-6, Freeskate 1-6 (60min)

11:00a




Snowplow Sam 1-4, Basic 1, Adult 1-6, Freeskate 1-6

(60min)

7:05p
Basic 2-6

11:35a




Basic 2-6

Registration Cancellation and Refund Policy:
In the event you must withdrawal from the program, you must contact us before the start of your first class to cancel your registration and receive a full refund. For cancellations made during the first week, your registration fee will be refunded less a $50 cancellation fee. No refunds will be given for cancellations made after July 31, 2018 nor will refunds be given for any missed classes throughout the program.
Cancellation requests must identify the registrant's name, email address, membership level, and amount paid. Send cancellation requests to Tatum_Neustadt@comcastspectacor.com or call 816-442-6128
Home

School Learn to Skate
Homeschool Classes will resume on January 17, 2019. See you next year!
Every Third Thursday, we offer a Learn to Skate program tailored specifically for the Home School groups that meet during the school year. This 30-minute class covers the basics for beginning ice skaters who would like instruction to feel more confident on the ice. Youth Class (ages 7+) is offered 12:00-12:30pm and Tot Class (ages 3-6) is offered 12:30-1:00pm. Cost is just $12 per class and includes a 30 minute lesson, practice ice time from 1:00-3:00pm, and free skate rental.
Register at least 48 hours prior to class to reserve your spot. To sign up, email Tatum Neustadt, call 816-442-6129 or register online. Important skills will be covered including: moving, gliding, stopping, and the proper way to fall and get up. Participants are encouraged to participate in multiple Home School sessions to advance in their skills.